COLEMAN-MACH Introduces a Smart Control Center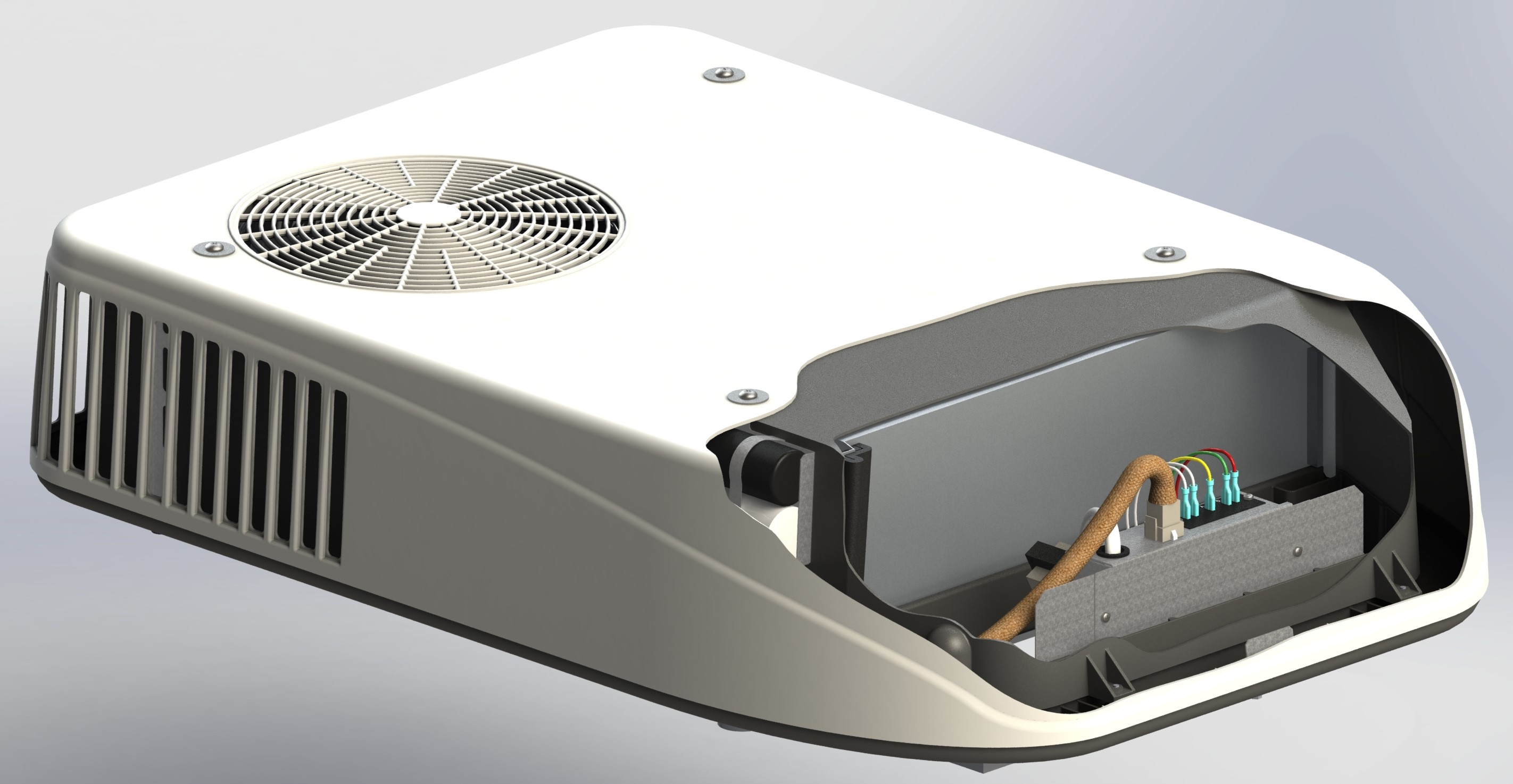 Wichita, KS, July 21, 2022 – COLEMAN-MACH™, an AIRXCEL® brand, announced the debut of its smart control center that seamlessly connects COLEMAN-MACH air conditioners with most residential smart thermostats.
"Listening to our consumers we understand having the convenience and control of a residential style smart thermostat would be functionally advantageous for many RVers in almost every class of RV," explained David Gehlen, COLEMAN-MACH product manager.
With their new smart control center, COLEMAN-MACH gives RV enthusiasts the ability to use most residential smart thermostats to control the COLEMAN-MACH air conditioners in their coach or trailer, with the added ability to control most furnaces with the installation of a 24VAC relay.
Additionally, the smart control center enables the use of the smart devices that are compatible with a particular thermostat model such as interfacing with Alexa, Google Assistant and Wink. The consumer can use the same smart thermostat devices in their brick-and-mortar home and recreational vehicles for the ultimate in user convenience.
"As committed partners we are supporting our end users by creating a bridge to connect the many beneficial features of smart residential thermostats and the design conditions of recreational vehicle components. The COLEMAN-MACH smart control center is that bridge creating comfortable RV interiors that are easy to control with products that are intuitive to use," said Gehlen. "We never stop working for our customer, and we never stop pushing for better design that elevates the RV experience."
COLEMAN-MACH's smart control center works by replacing the existing control box within an AC unit (an easy and quick upgrade as the smart control center comes ready to install straight out of the box). The smart control center is not a wireless device, so the AC must be controlled via wall thermostat for compatibility. Access to Wi-Fi and adequate power in the RV are also necessary for successful integration.
About Coleman-Mach: COLEMAN-MACH has been a leading manufacturer of RV air conditioners, heat pumps, thermostats and climate control accessories since 1967. COLEMAN-MACH is located in Wichita, Kansas and is part of the Airxcel family of brands. www.airxcel.com/scc