Timbren Industries Introduces Spacer Kits for Lifted Trucks
Date posted
November 29, 2021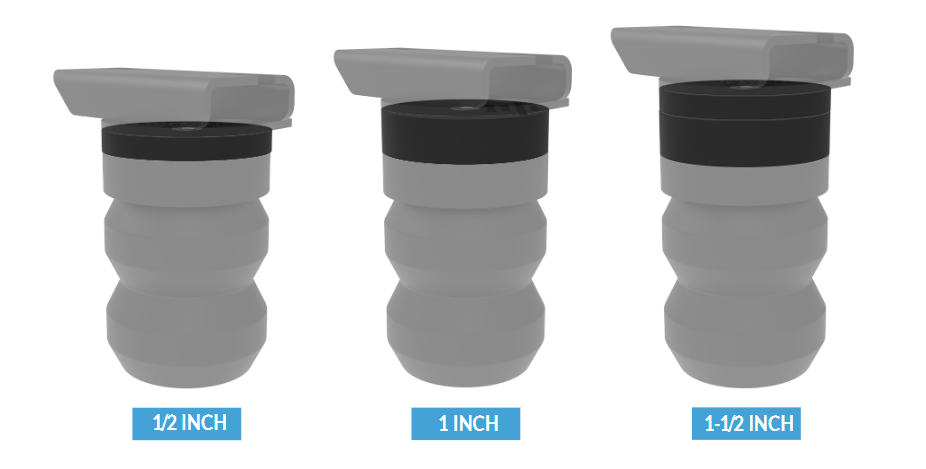 ---
TORONTO, Canada - Timbren Industries introduced spacer kits for pickup trucks with an aftermarket lift.
Spacer kits make it possible for Timbren SES kits to work just as effectively on a lifted truck as they do on trucks with a standard ride height. Customers don't need to sacrifice towing and hauling performance just because their pickup sits a little higher than stock. A simple-to-install spacer kit will compensate for the extra height.
Here's how it works: Each spacer kit comes with two 1 inch and two 1/2 inch spacers along with all the necessary hardware to allow customers to mix and match to achieve their desired ride height. Timbren SES spacer kits give lifted trucks maximum suspension performance that consumers have come to expect.
For more information, please visit timbren.com.
About Timbren Industries
Timbren Industries began with the premise that suspensions could and should work better. In 1968, Timbren introduced Aeon® rubber springs and started manufacturing SES (Suspension Enhancement System) suspension upgrade kits. Ever since Timbren's humble beginnings, the company has grown into a team of experts with one focus: To offer the world the best suspension products at a reasonable price.