Taskmaster Components Announces Partnership with ATD's FLX>FWD
Date posted
March 15, 2022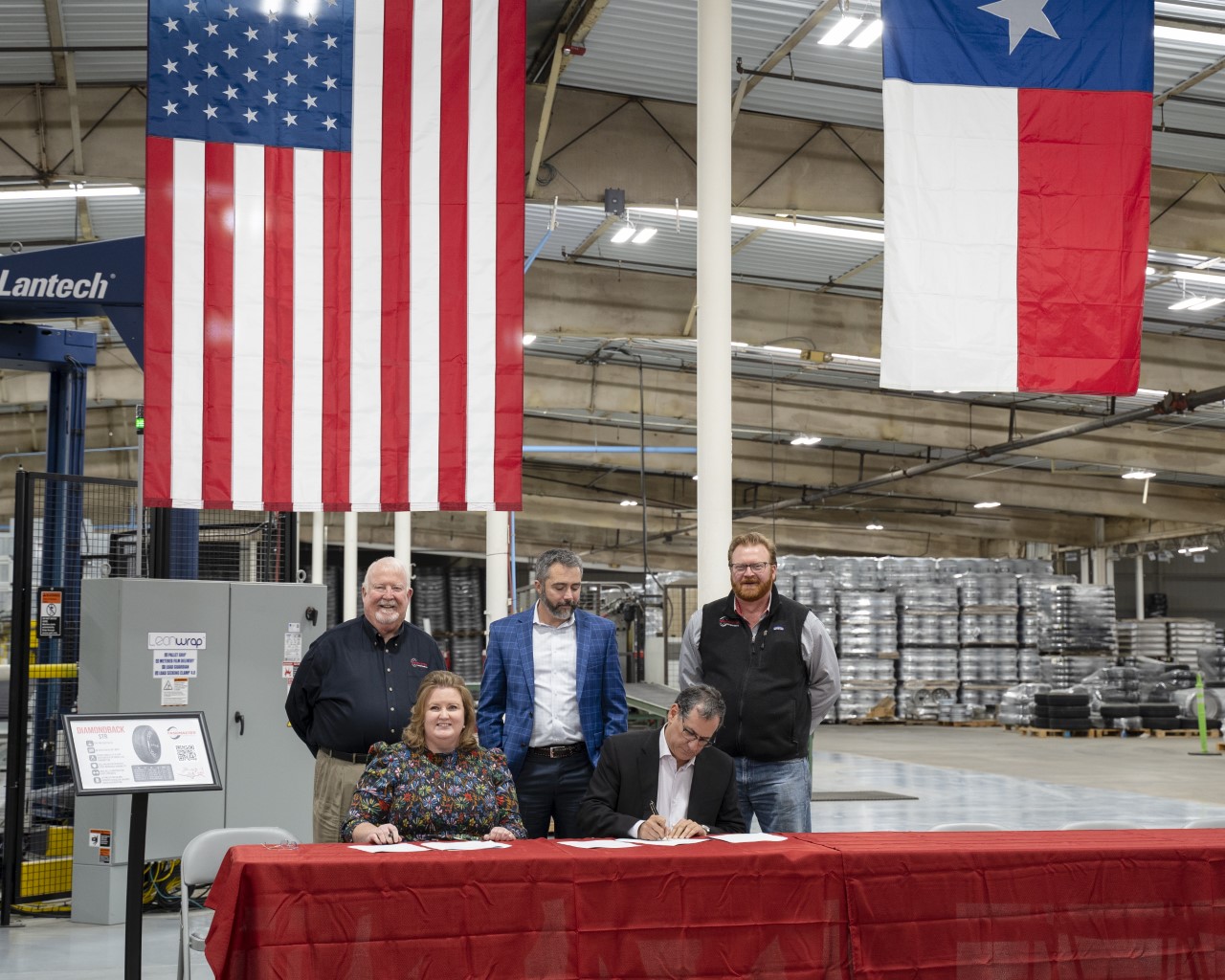 ---
MOUNT PLEASANT, Texas — Global tire and wheel assembler Taskmaster Components announced its partnership with American Tire Distributors' 3PL division FLX>FWD to distribute trailer tire and wheel assemblies throughout the USA.
This partnership adds hundreds of distribution points for customers to purchase Taskmaster Components' assemblies at replacement.
"FLX>FWD is a solution for tire people by tire people," said Amanda Walker, Taskmaster Components' CEO. "There are consumers throughout America want and need our products, and FLX>FWD adds the tire distribution expertise that we need. We appreciate their laser focus on the unique requirements of the replacement tire and wheel market. FLX>FWD allows our customers, the craftsmen, explorers, farmers, and tradesmen that use trailers for fun or to earn a living, to access OEM quality replacement tires and wheels."
Joining ATD's FLX>FWD is the center point of Taskmaster Components' strategic plan to expand its replacement program. Historically, most of Taskmaster's customer base has been on the OEM side, and after many inquiries for replacement, the company has responded by widening its aftermarket distribution.
For more information, please visit taskmasterproducts.com.
About Taskmaster Components
Taskmaster Components is a global tire and wheel assembler headquartered in Mount Pleasant, TX with additional warehouses in Georgia, Indiana, Iowa, and Missouri strategically located to serve the trailer manufacturing industries in these regions. Product quality sets Taskmaster Components apart from its competition in the trailer industry. In house engineers oversee every aspect of the manufacturing process across 4 continents to ensure their strict quality guidelines are met. Taskmaster Components products are original equipment on the best towables in the industry.
About American Tire Distributors
American Tire Distributors is one of the largest independent suppliers of tires to the replacement tire market. It operates morethan 130 distribution centers, including 24 distribution centers in Canada, serving approximately 80,000 customers across the U.S. and Canada. The company offers an unsurpassed breadth and depth of inventory, frequent delivery, and value-added services totire and automotive service customers. American Tire Distributors employs approximately 5,000 associates across its distribution center network, including approximately 600 associates in Canada.