NATDA and Hilb Group Announce New Insurance Resources for NATDA Members
Date posted
February 22, 2022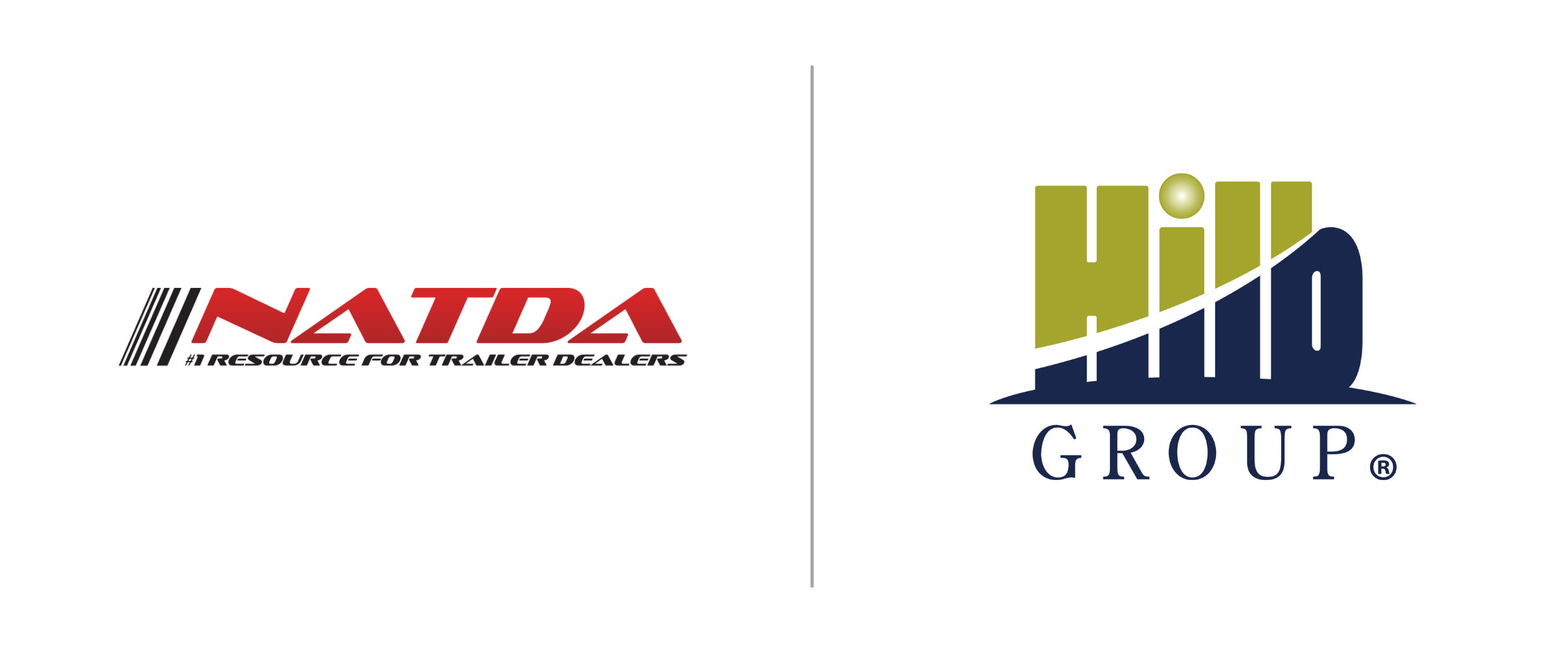 ---
St. Petersburg, Fla. – The North American Trailer Dealers Association has partnered with Hilb Group – a leading national broker – to provide NATDA members a full suite of transportation related insurance coverages.
Through the Hilb Group, NATDA members can also outsource various Human Resources functions to maximize efficiency while minimizing risk – and helping to boost offerings and benefits for their employees. Companies not only can achieve greater HR productivity while lowering administrative costs, but also can enhance the employee experience through additional offerings such as customizable employee trainings, recruitment services, compensation benchmarking, leadership coaching, regulatory compliance training, employee engagement surveys and more.
"Recruiting, maintaining and managing their teams has long been an uphill battle for many companies in the trailer industry," said NATDA Executive Director Andria Gibbon. "As our partners, the Hilb Group not only will provide consultative and analytical resources to combat that, but also will offer a white-glove service tailored to an individual company's needs. We are extremely excited to work with the Hilb Group and take advantage of their national resources and long-standing relationships in the industry."
Within this partnership, the Hilb Group will provide in-depth expertise in a full suite of transportation, manufacturing and distribution related insurance coverages. The product offerings include General Liability, Workers' Compensation, Cyber Liability, Owner/Operator Programs and much more. The company offers licensed brokers as engaged partners to listen and discuss strategy, recommend solutions, take ownership of your risk-management challenges and keep your business growing.
"We are excited at the opportunity to collaborate and share expertise with an important customer base," said Hilb Group CEO Ricky Spiro. "We greatly value our relationships with our partners in the manufacturing and distribution industry. We are pleased to join in offering an array of innovative solutions and unique products to manage their risks and to help them meet their business challenges."
To learn more about Hilb Group's offerings, please visit hilbgroup.com/specialty-programs/trailer-dealers/. For more information on NATDA's partnership with the Hilb Group, please visit natda.org/membership-benefits.
About Hilb Group
The Hilb Group is a leading property and casualty and employee benefits insurance brokerage and advisory firm headquartered in Richmond, Virginia. Hilb Group is a portfolio company of The Carlyle Group, a global investment firm. Hilb Group seeks to grow through strategic acquisitions and by leveraging its resources and expertise to drive organic growth in its acquired agencies. The company has completed more than 125 acquisitions and now has over 100 offices in 22 states. Hilb Group is rated as one of the Fastest Growing Brokers by Business Insurance, a Top P/C Agency by Insurance Journal, and one of America's Fastest Growing Private Companies in the Inc. 5000. For more information on Hilb Group's growth as well as career opportunities, please visit its website at hilbgroup.com.