Inaugural NATDA Dealer Performance Week Kicks Off March 8
Date posted
February 2, 2021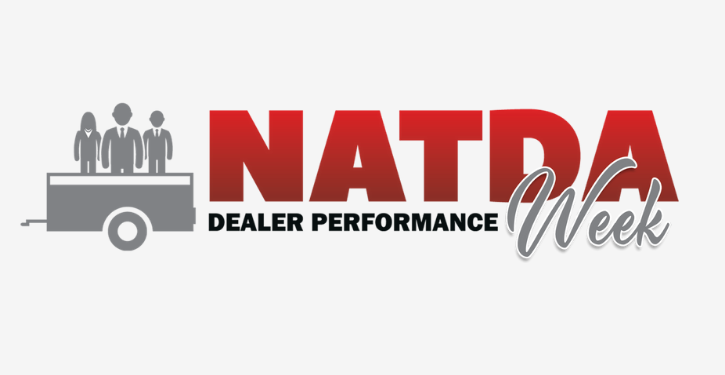 ST. PETERSBURG, Fla. – As parts of its expanded efforts towards trailer-specific education for dealership owners, the North American Trailer Dealers Association (NATDA) will host a weeklong educational video series on its YouTube channel from March 8 – March 12, 2021.
---

---
Starting on Monday, March 8, trailer dealership professionals can tune into NATDA's YouTube channel each day to find new videos from partners within the trailer industry. Each day will cover a new topic starting with Monday's kickoff event, which will feature a variety of companies discussing the state of the trailer industry after an interesting 2020.Monday, March 8, 2021 – Kickoff Event
Tuesday, March 9, 2021 – Marketing
Wednesday, March 10, 2021 – Sales
Thursday, March 11, 2021 – Parts & Service
Friday, March 12, 2021 – Business Management
"Dealerships need a dealer-specific association that provides educational content specific to their needs. Through expanding our educational plan with new and innovative programs, including events like Dealer Performance Week or hands-on technical training, we hope to be that resource for them," said Andria Gibbon, CEM, Director of Operations & Events.
Current companies scheduled to appear throughout the week include dealership management system provider BlackPurl, website developer Dealer Spike, new NATDA member benefit provider enhancedCareMD and text marketing service Kenect. Additional companies will be unveiled leading up to the March 8 kickoff event.
Dealers interested in learning more about Dealer Performance Week can tune into natda.org for more information and are encouraged to subscribe to NATDA's YouTube channel to stay up to date on the latest industry videos.
For more information or for questions, please contact NATDA at 727-360-0304 or email info@natda.org.
---
About NATDA
NATDA (North American Trailer Dealers Association) serves the light and medium-duty trailer industry by connecting dealers, manufacturers and suppliers together through a host of beneficial and educational platforms. From printed publications like its bi-monthly magazine and annual buyer's guide to the annual NATDA Trailer Show, NATDA's promotional outlets result in abundant networking opportunities with high-quality, industry-specific contacts.