TecNiq Inc. Announces New DOT & SAE Compliant Light
Date posted
March 22, 2023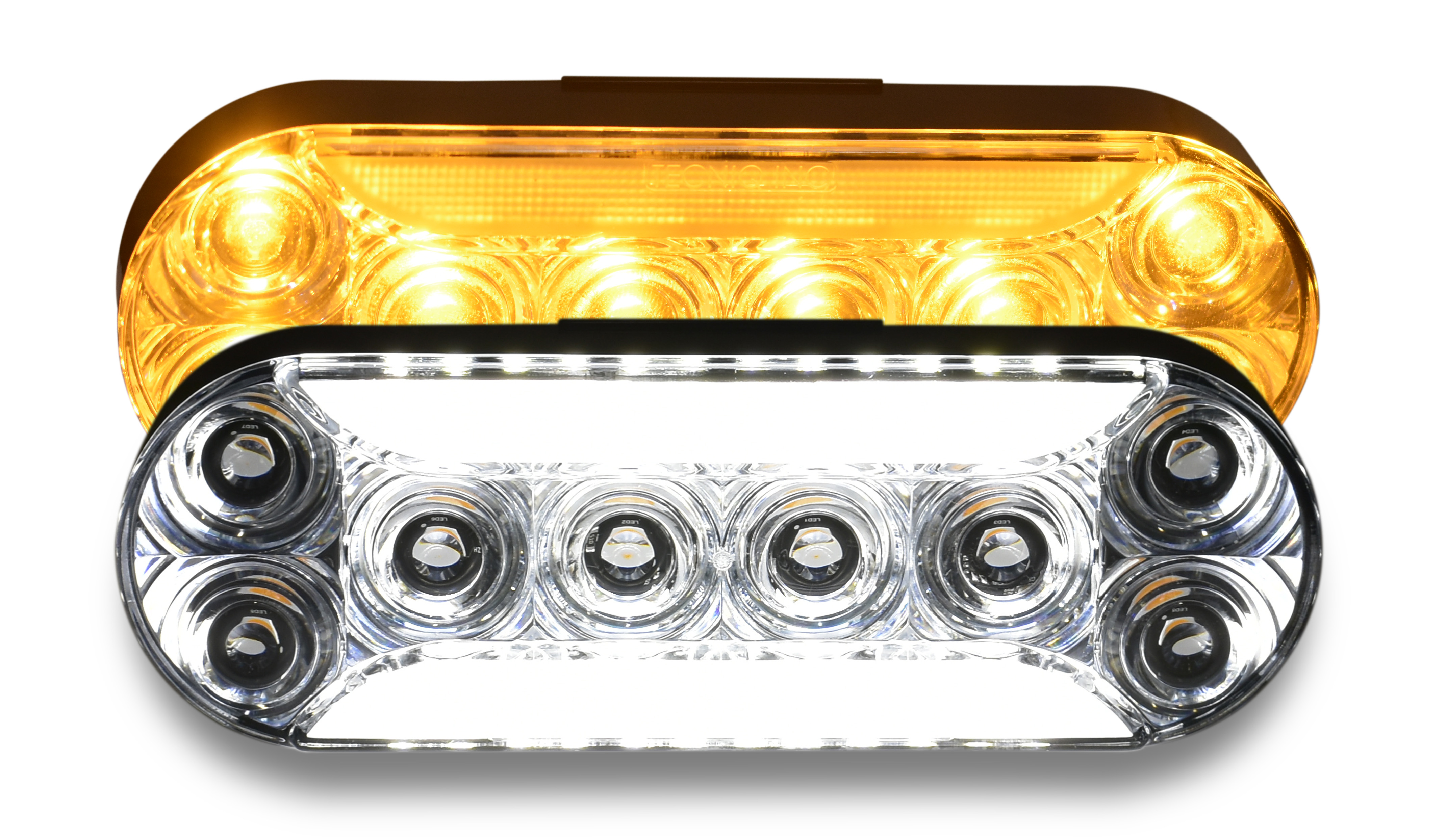 Galesburg, MI – March 21, 2023 – TecNiq Today Inc. is announcing the addition of an all-new series of 6" Oval lighting, the T67 Amber Strobe, and DOT Lamps. The T67 is an all-new, diffused lamp from TecNiq. This light comes in four different lenses and LED configurations: an amber flasher with diffused reverse, a stop lamp with a diffused taillight, a stop/tail/turn with diffused reverse, or a reverse with additional diffused reverse. All four options are made with a clear lens, use AMP connections, and are grommet mounted. Each T67 meets or exceeds FMVSS 108, and IP68 is rated for dust and water incursion. In addition, the T67 Amber Strobe meets SAE J595 specs for flashing optical warning devices.
Similar lighting can be seen on the roads today, including dump & refuse trucks, bucket trucks, trailers, trucks with headache racks, and more. The diffused lensing offers a great way to create a stylish look yet still draws attention so that all motorists can see and be seen – to get home safely.
Today, TecNiq boasts some of the highest-quality LED lighting on the market. The T67 is no exception, being sonically welded, creating a 100% sealed light, and using TecSeal – a proprietary potting compound that outperforms their competitors in extreme weather conditions. The T67 is DOT rated and comes with TecNiq's Lifetime Warranty. The T67 measures 6.47" L x 2.22" W x 1.47" D. Each light has 32 LEDs, except for the stop/tail/turn/reverse, which boasts 50 LEDs. As with most TecNiq LED solutions, the Amp draw is highly efficient. All current values and additional information can be viewed on the TecNiq website.
For more information on the all-new T67 6" Oval with Diffused Lensing, contact a TecNiq Business Development Representative, or visit www.TecNiqInc.com.
TecNiq Inc. is an engineer owned & operated company with a strong commitment to excellence. We begin with a simple belief in offering the greatest value, the highest quality lighting solutions, and excellent customer care. We use the highest quality LEDs and materials and offer market-leading, technologically advanced lighting solutions. You can expect your lights to work every time, from emergency response vehicles to fleet vehicles, construction trailers, boats, and heavy or light-duty equipment. Our goal is to exceed your product quality expectations. We feel so strongly about our commitment to quality that we back every one of our products with a no-nonsense Lifetime Warranty.
T67 Features:
Amber Strobe meets SAE J595 specs for flashing optical warning devices.
Sonically welded for a 100% sealed light
Available in (4) different lens/LED configurations, grommet mounted, with an Amp connector. Only clear lenses are available right now.
Comes with TecNiq Lifetime Warranty