Guest Blog: Smart Phones Continue to Redefine Marketing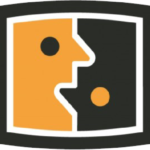 Mobile marketing as we know it formally began when Apple released the first iPhone in 2007. Since then, mobile visits to websites peaked at just over 50 percent. Google Play store now has 2.87 million apps available for download. As a trailer dealer, how are you getting the most out of smart phone users in your service area? This article will outline seven of the most effective mobile marketing strategies to consider as you look for ways to grow your dealership.
Ensure Your Website is Mobile-Friendly
With the increasing use of mobile devices for browsing, responsive and mobile-optimized websites have become essential for businesses. Marketers focus on creating mobile-friendly websites to ensure a seamless user experience, improve search engine rankings, and drive conversions. At a code level, leveraging Google's Accelerated Mobile Pages (AMP) technology has shown to increase click-through-rates by up to 90 percent. Mobile searchers also spend 35 percent more time with AMP content than dedicated mobile web pages.
Optimize for Voice Search and Position Zero
Thanks to consistent adoption of Apple Siri, Google Assistant, Amazon Alexa, Microsoft Cortana and Samsung Bixby (and ChatGPT), voice search will continue to increase in popularity to search for trailers. The growing use of virtual assistants directly impacts search engine optimization (SEO) as most Google search results include Rich Snippets (which also power voice search). As a result, you should optimize your website for long-tail search terms more common with voice-based searches.
Leverage Location-based Marketing (LBM)
When Foursquare launched in 2009, the future looked bright for location-based marketing (LBM). For at least a year or two, mobile users were obsessed with "checking in" at local businesses via Foursquare or Facebook. While Foursquare may have gone the way of Groupon (still alive but not exactly an Internet darling), LBM is still a thing. Key components of LBM include near field communications (NFC), radio frequency identification (RFID), wi-fi, geo-fencing, beaconing and local listings. Nearly 80 percent of social media interactions now occur on mobile devices, which include location-based platforms. Make sure your dealership has incorporated NFC payments, RFID inventory tracking, advertising geo-fencing and beaconing for special offers.
Test Targeted Mobile Advertising
Mobile devices enable marketers to gather extensive data about individual users, such as their demographics, browsing behavior, and location. This information allows for highly targeted and personalized advertising, delivering relevant content to the right users at the right time. Mobile advertising has clearly evolved from simple network and in-app display ad options to today's options across programmatic, video and native formats. Ensure your mobile advertising factors in these evolving technologies and trends to maximize ROI for your brand.
Mobilize Messaging and AI Chatbots
Messaging apps have become an integral part of mobile communication, including WhatsApp, Facebook Messenger, Snapchat, Telegram and Discord. Dealership marketers can utilize messaging platforms to engage with customers, provide customer support, and deploy chatbots for automated interactions, enhancing the overall customer experience. For example, you can add a chatbot to your website that answers most visitor questions automatically, then directing qualified leads to a sales representative.
Don't Discount Augmented Experiences
While Meta may have stepped back from its massive investment in the metaverse, virtual and augmented reality are still a viable way to sell trailers. In a virtual reality (VR) environment, customers can experience a trailer in an immersive way. Augmented reality (AR) also allows customers to interact with a trailer wherever they are, using their mobile device. For example, a VR headset could allow customers to see how a trailer is built, specific features, and interact with representatives. An AR mobile experience could help a customer quickly determine if a trailer fits in a driveway or warehouse. With Apple finally joining the VR fray, look for consumers for invest more time and money into virtual and augmented reality experiences.
Embrace Vertical Video
Over the past decade, mobile devices have dramatically changed how we consume video. According to HubSpot, video is the most popular content format online. Video is viral as well: 92 percent of mobile video consumers share videos with others. YouTube, Facebook and TikTok dominate mobile video consumption currently, which means brands must be actively creating and sponsoring content on those platforms. Specifically, vertical video is the new standard, thanks to Snapchat's innovation in 2011. Since then, YouTube, Instagram and more recently, TikTok have made the form factor popular (especially with younger generations). Regardless of video format, dealerships should leverage user generated content (UGC) and shoppable video options to move trailers.
Regardless of your dealership's marketing objectives, target audiences, budgets and available resources, there are at least seven initiatives to consider when developing a mobile marketing strategy. Ensure you've factored in each of the above mobile strategies into your mix to ensure your marketing efforts are exponentially more impactful in moving your dealership forward.
To learn more about dealership marketing strategies, be sure to check out one of my two workshops at the NATDA Trailer Show on August 30th:
9am: Digital Marketing Refresh and Strategic Planning
11am: Digital Marketing Deep-Dive Workshop: 20 Steps to a More Effective Online Presence for 2023
I look forward to seeing you in Nashville!
- Kent Lewis
Kent Lewis is Founder of online career community, pdxMindShare, and a digital marketer since 1996. He can be found on Twitter at @KentJLewis and on LinkedIn. He will be speaking at NATDA Trailer Show on August 31st, where I will be hosting two sessions: How to Create a Powerful Social Media Presence with Limited Resources and hosting a Social Media Marketing Clinic.