Marketing Agencies Deksia and Anvil Media Merge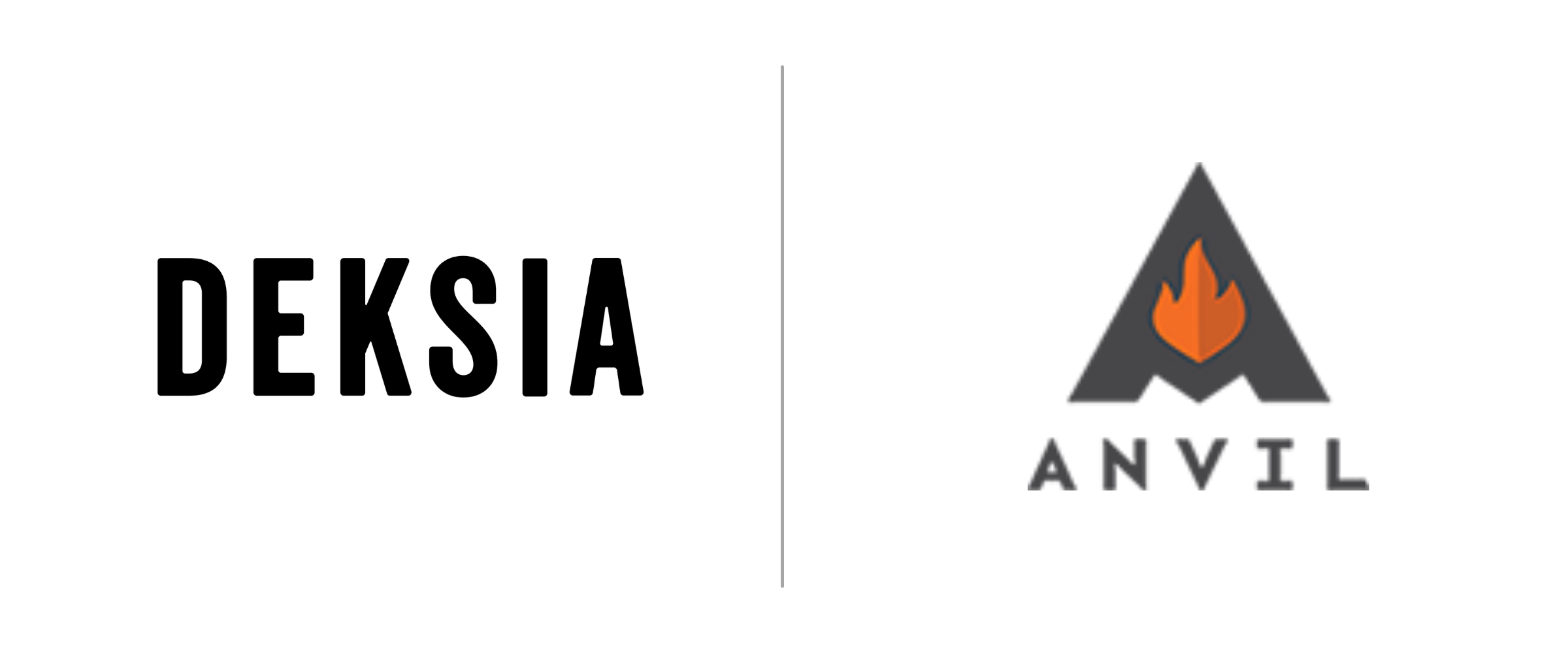 ---
PORTLAND, Ore. and GRAND RAPIDS, Mich. — Deksia, a creative marketing and digital company, announced its agreement to combine with Anvil Media to create a powerful agency experience for clients.
For nineteen years, Deksia and Anvil have been on parallel paths, building organizations with the skills and expertise to manage almost any marketing strategy and tactic. Combined, the two will offer a 360-degree view of multiple markets and offer deeper expertise across multiple practice groups and verticals. Joining forces will provide all clients deep strategy, proprietary processes, and advanced digital capabilities, specifically in areas such as performance marketing and experience design.
"Our transformational, measurable outcomes and enthusiastic energy in digital marketing, paired with Deksia's strategic, visionary processes are an opportunity to decisively engage with emerging technologies and mature businesses, and give them a fighting chance," said Kent Lewis, Anvil Media President and Founder. "Deksia and Anvil's shared purpose mean we can bring meaningful impact to our clients and our community, through creative problem-solving, bespoke digital tools and insights that make a difference."
"During the past two decades, digital marketing as an industry has evolved significantly, and we've come to the realization that critical mass is essential to achieving our goals and that of our clients," said Kent Lewis, president and founder of Anvil Media. "With a larger organization fueled by Deksia's considerable strategic marketing prowess, we can provide a broader array of high-value services while also building a deeper bench in our core competencies."
Together, Deksia and Anvil will employ more than forty full-time employees and have offices in Grand Rapids, Mich., Des Moines, Iowa, Indianapolis and Portland, Ore. The leaders of the two agencies met through their shared affiliation with Entrepreneurs Organization (EO). With both organizations founded by serial entrepreneurs, they are combining their shared passions to help other entrepreneurs achieve their full potential through the power of story and analytics.
"Anvil was founded literally two years after the founding of Google. It was leaders like Kent that defined what we know today about search engine and digital marketing," said Aaron VanderGalien, CEO of Deksia. "Anvil's legacy brings advanced understanding of search analytics, organic social strategies and a full-service approach to integrated marketing to pair with Deksia's process-driven creative work to give our collective clients a fighting chance."
Terms of the transaction have not been disclosed. All the members of the Anvil and Deksia executive teams will remain in leadership positions with VanderGalien serving as chief executive officer of the newly combined company.
To learn more, please visit anvilmediainc.com and deksia.com.
About Anvil
With headquarters in Portland, Oregon, Anvil is an award-winning measurable marketing firm that creatively solves business problems for purpose-driven companies. Anvil specializes in providing analytics, search engine optimization (SEO), paid media (paid search and social media advertising), organic social media content strategy, Amazon marketing, influencer marketing, email and omni-channel marketing strategy as well as website design and development services. Clients include Coastal Farm & Home Supply, Fair Trade Certified, First Tech Federal Credit Union, Inspire Fitness and Sonetics.
About Deksia
Deksia empowers people and gives its clients a fighting chance through the power of critical reflection. Through its proprietary processes, tools and distinct experiences, Deksia guides business through engagements of self-discovery and radical transformation. Their work creates internal engines for business momentum and marketing success. Its work includes strategy, design, digital marketing, web development and content creation for business and industry.