Keys to Improve Communication in Q2
Key things trailer dealers can do to save time and improve communication
---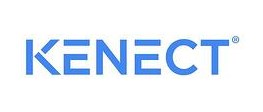 As we head into the busy spring season, its important to ensure communication between employees and customers is the best it can be.
In this webinar, they will go through some key things trailer dealers can do to save time and improve communication in sales and service. They'll discuss new data and describe the process to increase payment collection by 85%. They will also dig into data about contactless payment solutions, including text-to-pay.
A few of the items they'll discuss:
Improve communication with customers
Text-to-pay: how it works and why it matters
New data about payments
How to get paid 85% faster
The panel will open it up to questions from dealers at the conclusion of the webinar.