How Google Reviews Can Make Or Break Your Business
Advanced Training - How to deal with negative and positive reviews
---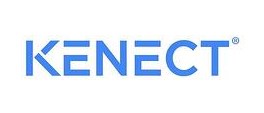 Welcome back from The Trailer Show. We hope you had a chance to catch Kenect's presentation on Google Reviews. Its one of the biggest things dealers ask us about. Few things can negatively impact your dealership more quickly than a few negative reviews. They've seen it sink dealerships! Research shows that 93% of dealership customers choose a dealership based on reviews.
In this webinar, they will go through some advanced training on Google Reviews. They'll show you how to deal with negative reviews, how to get more positive reviews, and everything in between.
What to do when you get a negative review
What NOT to do when you get a negative review
Methods to more rapidly collect down payments, service payments
Improving customer relationships with texting
You'll come away with concrete actions you can take to improve your business. They'll host a LIVE Q&A on the webinar as well. So come with questions!