2021 NATDA Trailer Show
One of the most-sought-after shows in the trailer industry.
---
Wednesday, September 1, 2021
at
8:00 AM (CDT)
to Friday, September 3, 2021 at 2:00 PM (CDT)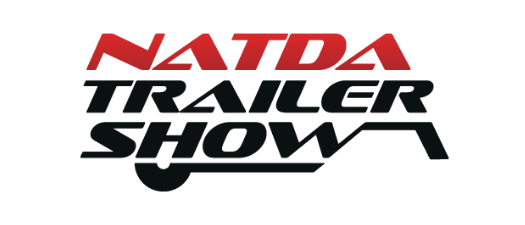 Registration is now closed
If you are a current, or past, NATDA member OR have attended/exhibited at an NATDA Trailer Show in the past, we most likely have your email on file. If you have not created a login as of yet, click on login at the top right corner of the screen to see if the system recognizes your email address to create an online account. If your email is not recognized, you may need to create a new account or call our office for more assistance at 727-360-0304.
Dealers
NATDA welcomes trailer dealers and any operating dealer in a similar category or industry, such as RV, auto, marine, power sports, heavy equipment and agricultural machinery. A dealership, as defined by NATDA, is a brick and mortar location where trailers, truck beds or components of similar categories, such as those listed above, are sold or rented, maintenance services are provided or industry-related retail parts are sold.
Exhibitors
Exhibitor badges are now offline. Please see the Registration counters onsite in the Lobby of Hall B to register your staff.
Trailer and Truck Bed Manufacturers & Suppliers
(non-exhibiting companies)
Registration is NOT available online for this category. Your company must be a 2021 NATDA Member to receive a 1-day pass to walk the trade show. A 1-day pass only applies to businesses that have never attended the show and are interested in exhibiting. If you've previously attended a show, your company will be required to exhibit at the 2021 NATDA Trailer Show.
Please contact Jonathan Spiller at jonathan@natda.org or Karen Anderson at karena@natda.org to register for your 1-day pass.
Each representative from your organization must sign a non-solicitation agreement, acknowledging that nobody from your company will solicit your business during your attendance at any or all NATDA Trailer Show events.
A supplier, as defined by NATDA, is either a service provider – financial institution, insurance provider, website or software developer, business solutions, etc. – or a parts & components manufacturer or distributor. Parts & components categories frequently found at our show consist of axle and components, brake assemblies, brake controls and actuators, cargo and outdoor gear, chemicals and coating, electrical and lighting, hitches, jacks, couplers and winches, suspension systems, tires and wheels, trailering components, and related products.
COVID PROTOCOLS:
Your safety is our top priority and we are working closely with the City of Nashville, our partners at the Music City Center and hotels to ensure that you will enjoy your time with us. We will be enforcing the protocols that the City of Nashville will require. At this time, there are NO protocols in place for the City of Nashville. This includes proof of vaccination, mask requirements, controlled social distancing, etc. Should any of these items become mandatory, we will notify you all as we become aware of any changes that may need to be put into place. We encourage everyone to respect each individual's choice in whether to wear a mask, decline a handshake, or participate in the event to the extent they are comfortable.
We ask that anyone registered for the event cancel their participation immediately upon becoming exposed to, or being diagnosed with, any strain of the COVID virus within 10 days of the event.

The following precautions have been put into place:
Contactless registration. Pre-registered badges will be picked up at a self-serve kiosk.
Registration materials will be pre-packaged and will be distributed through a self-serve distribution area. Items such as the NATDA Magazine and the show lanyards may be found in the official show bag.
Individually wrapped face masks will be available at registration should you want one.
Exhibitors will be encouraged to use the lead retrieval app available for purchase through our registration provider for contactless data collection.
Exhibitors are asked to distribute any giveaways individually packaged, instead of having an attendee 'grab' from a bowl or common space, when possible.
Hand sanitizing stations will be placed throughout lobbies, the conference center and around the perimeter of the show floor.
Regarding food & beverage services, all employees of the Music City Center catering team are required to perform daily wellness checks prior to being permitted to handle any catering needs.
All employees of the Music City Center will be masked at all times.
Media – Please contact Corey Langley at coreyl@natda.org to request a media badge for admittance to the NATDA Trailer Show.
Public – The 2021 NATDA Trailer Show is not open to the public.
For More Information: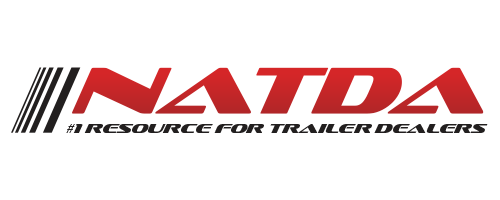 200 Central Avenue 4th Floor
St. Petersburg, Florida 33701
United States
(727) 360-0304