DEALER SPOTLIGHT: Green Mountain Trailers is Building Relationships in Business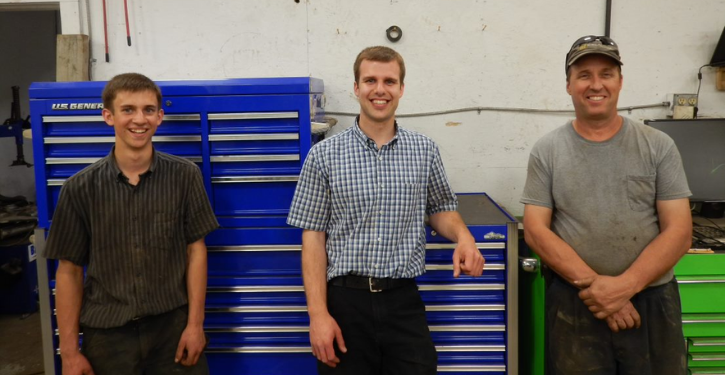 MORRISVILLE, Vt. - Green Mountain Trailers, a trailer dealership with humble beginnings, now offers a variety of trailers and truck bodies to keep its customers coming back.
At only 19 years old, twin brothers Lyndon and Loren Burkholder mowed a patch of grass at the edge of their parents' dairy farm and started selling trailers.  Thus began Green Mountain Trailers, a company born from humble beginnings with only the brothers' personal equity to get the dealership off the ground.  Lyndon and Loren may not have had the experience of owning and operating a trailer dealership, but they had the dedication to see it through.  For the first few years, trailer sales only made up enough income to offer part-time employment, but eventually, Green Mountain Trailers led to a full-time, profitable business.
"We gained traction and realized market potential, but we needed to dedicate more attention to it.  Around that time, I purchased my brother's share, rented commercial space and jumped in with both feet," shared Lyndon Burkholder, owner of Green Mountain Trailers.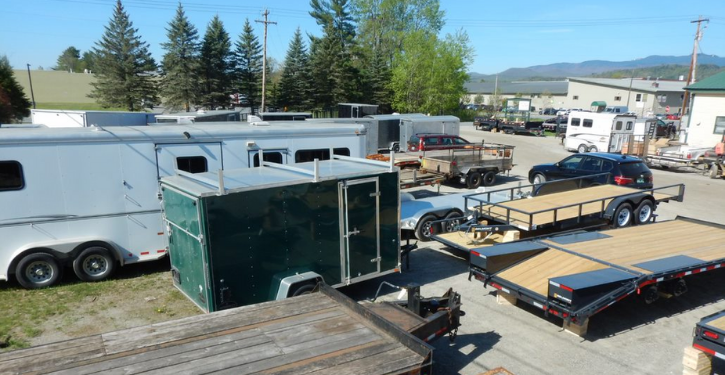 Burkholder was learning the industry hands-on by literally running each department.  Luckily, some help from Burkholder's family and friendly business mentoring from fellow dealership G & E Trailer Sales LLC kept the budding dealership on track.
"G & E were great mentors in terms of helping me get a feel for things and they became friends to bounce ideas off.  At the time, I had no other experience," remembered Burkholder.  "Looking back, I was a little naive.  It was a lot of bootstrapping.  We have come a long way since then. I credit success thus far to God's blessing and incredible hard work."
Today, Green Mountain Trailers offers diversity on its lot in both trailers and truck bodies.  Tried and true are the trailers from Belmont Trailers LLC, a brand that has been with Green Mountain Trailers since the beginning.
"The people at Belmont stuck their necks out for us, establishing us as a dealer when we had very little to offer.  They let us start small and were there for us every step of the way," said Burkholder.  "Now, I can drop into their plant, sit down with the owner and even discuss design developments.  Our relationship with Belmont feels more like a partnership. It's the next best thing to building the trailers ourselves."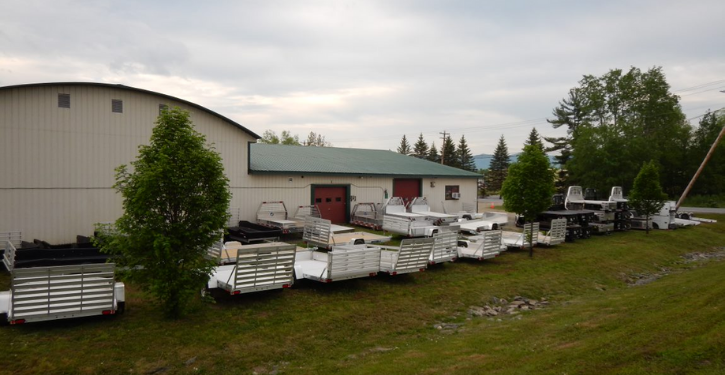 In addition to Belmont Trailers LLC, the dealership's anchor brand, Green Mountain Trailers is home to Aluma, ITI Cargo by Novae, FLOE International's CargoMax Trailer, Futura Trailers and CM Truck Beds.  Burkholder is dedicated to serving customers' needs, offering a diverse product line and a robust service center to his customers.  He notes that a loyal customer base is the heartbeat of his business and, for him, making certain they are satisfied is the ultimate goal.  His small team, which feels more like a family than a group of co-workers, is key to that.
"People are vital.  That is the key to success. Surround yourself with successful people," said Burkholder.  "Maintaining the same personal connection to our customers that we have with each other is critical.  We want them to return because of our relationship, not just our product. People want to do business with people, and we want to be the team our customers keep coming back to."
Burkholder's overall positive attitude, kindness and thoughtfulness shine through everything he does at Green Mountain Trailers.  It is no surprise his initial bootstrapping, multi-tasking foray into the industry, with a little help from friends, cut his path to success.  One day, he hopes to return the favor by helping a new dealer enter the industry - just as G & E Trailer Sales LLC did for him.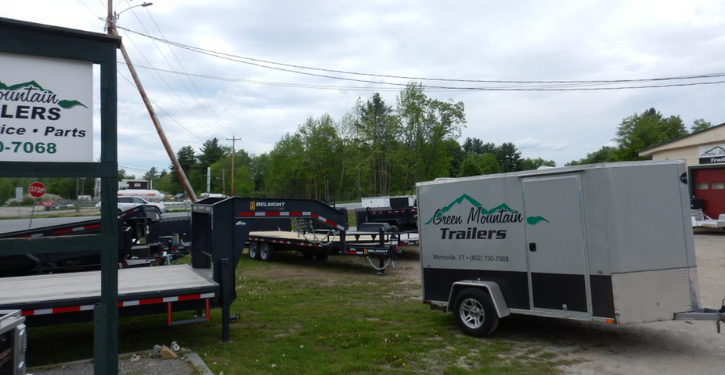 "I dream of the day I'll mentor someone coming into the industry and spare them the challenges I've experienced firsthand. I would feel incredibly blessed," he stated.  With such positive energy and a wealth of experience, any new dealership would be lucky to lean on the likes of Lyndon Burkholder.
For further information, please visit www.dealers.alumaklm.com.