TODAY! Key Solutions To Improve Communication And Generate More Revenue
Keep things flowing smoothly!
---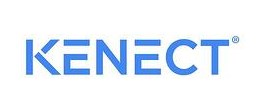 Welcome back from the The 2022 NATDA Trailer Show in Nashville. Hope you got a chance to visit one of their two booths there. They also took some time to speak about service department communication. They know sales and service departments will be busy over the next few weeks, and its important to keep things flowing smoothly.
In this webinar, they'll show you how texting has streamlined customer interaction for dealers. They will show you how to improve communication, and use text messaging to collect and send invoices to customers. This is a webinar you do not want to miss!
A few of the items they'll discuss:
New Data on improving communication with customers
Text-to-pay: how it works and why it matters
New data about payments
Biggest issues dealers face with payment collection
The panel will open it up to questions from dealers at the conclusion of the webinar.