New Product Display
Take advantage of this FREE opportunity to put your new product at display at the 2022 NATDA Trailer Show!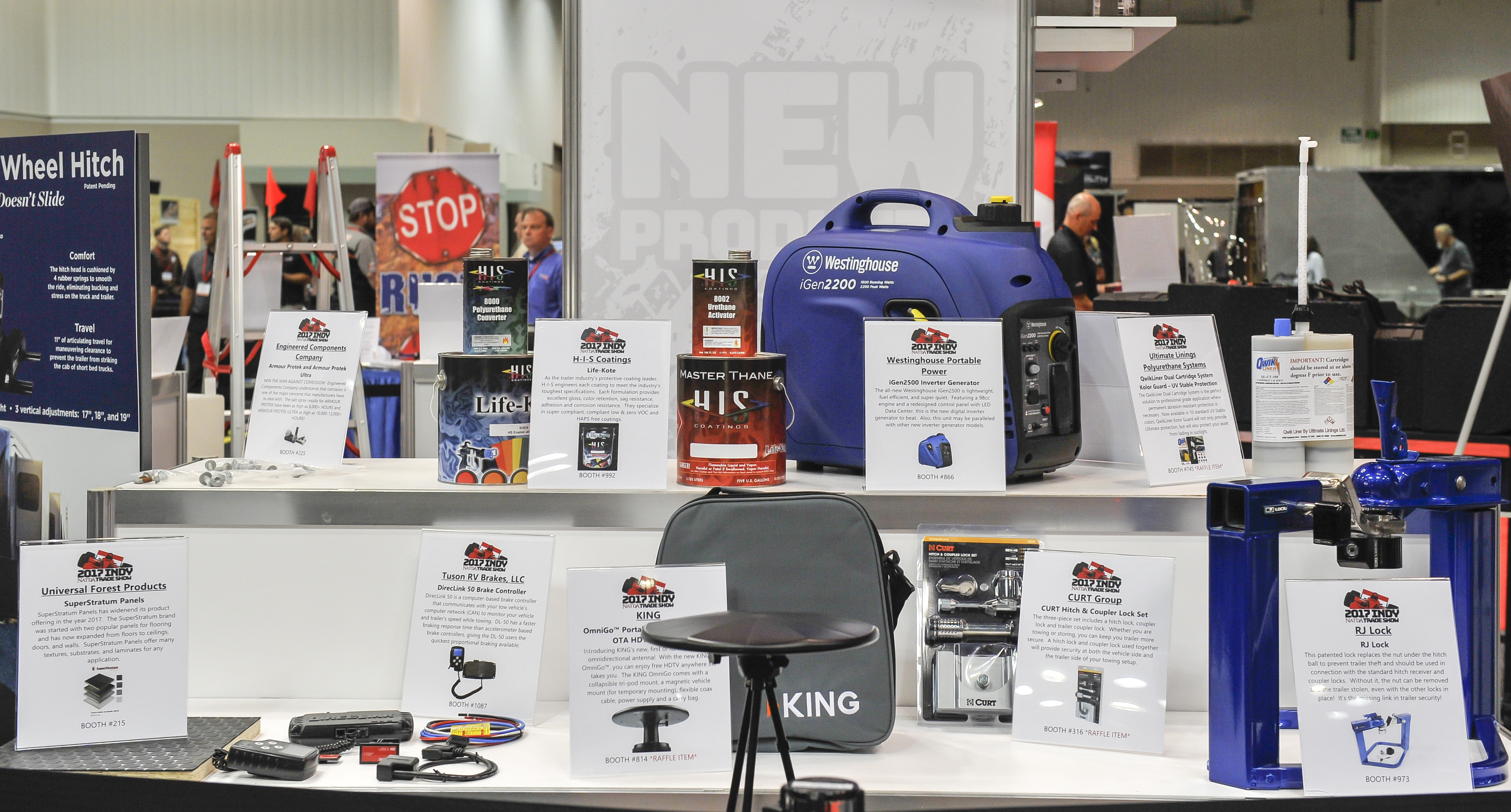 Are you releasing a new product at the 2022 NATDA Trailer Show? Have you released a new product since last year's show that you'd like to highlight at this year's event? Enter your product into the New Product Display, located in the highly visited Expo Lounge!
This year, products will be on display on one of two counter size options. NATDA will choose the counter display that fits your product based on the specifications submitted in your application above. Some products may share a larger counter. Should your product exceed the specifications necessary to display on one of our counters, NATDA will contact you regarding additional display options that may be available in limited quanitity.
Deadline: July 15, 2022
Customize your display! Upgrade to custom graphics for just $150. Besides additional branding exposure, custom graphics will guarantee your own, individual counter - regardless of size. If you select this option during the application process, you will be contacted separately for payment and graphic design requirements based on the size of your counter. Your graphic will be placed at the front of your counter (panel A facing into the lounge).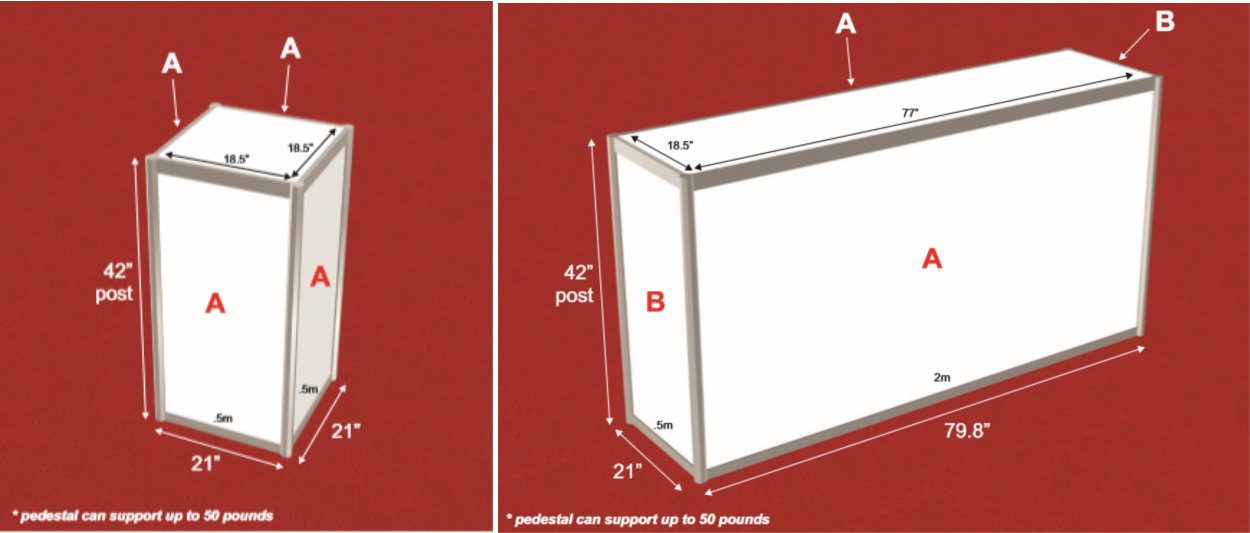 ---
Who is eligible to submit products for entry?
The New Product Display is open to Vendor exhibitors ONLY and the submission must be a physical product that can be on display at the event; service(s) will not qualify.  Products for any previous exhibitors must have been released after September 3, 2021. All New Vendor Exhibitors with a physical product are eligible to enter one product no matter the official release date.
Exhibitors are allowed (1) free entry.  Additional entries can be submitted for a fee of $150 per entry.
---
Why should I submit a product?
During the course of the NATDA Trailer Show, dealer attendees vote on their favorite products in the New Product Display. Once the voting process closes, the winning companies are awarded prestigious New Product Awards at the show.
---
How do I get my product in the actual display?
Product must be brought to the display area (Expo Lounge) on the show floor between the hours of 8am-12pm on Wednesday, August 31, 2022.  Vendors have the option to include their product in a raffle drawing for NATDA dealer attendees hosted by NATDA.  Should the vendor not choose to give away the product, products must be picked up at the end of the show on Friday, September 2, 2022 between 12pm-1pm.  Any products left after that time may be discarded. 
---
Is there a way to raffle my product to dealers?
As in years' past, NATDA will raffle products submitted to the New Product Display to dealer attendees on the last day of the show. Exhibitors in the New Product Display will have the option to choose to participate in the raffle during the application process.  Participants are NOT required to be a part of the raffle.  
---
How do I submit my product?
In order to submit your product, please fill out the online application no later than July 15, 2022 by clicking the button below. Please be prepared to provide the following upon submission:
(1) Hi-res image (Minimum requirement of 300dpi) of the product for publication purposes
(1) Hi-res company logo (.ai or .eps) for publication purposes
Product name, a 1-paragraph description and specifications (height, width and weight)